Prof. dr Ljiljana Šaranac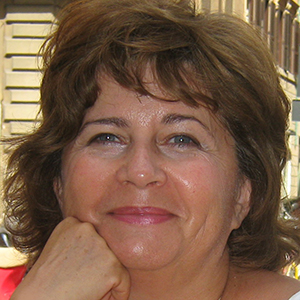 Prof. dr Ljiljana Šaranac
Redovni profesor Medicinskog fakulteta u penziji
Pedjatar i Endokrinolog
Prof. dr Ljiljana Šaranac je vodeći dečji endokrinolog u Srbiji sa rezultatima cenjenim i van naših granica. Medicinski fakultet "Sveti Kiril I Metodije" završila je u Skoplju 1981.god. prosečnom ocenom 9.92, kao jedan od najboljih studenata ovog fakulteta. Specijalizaciju iz Pedijatrije završila je 1989. u Nišu, magisterijum iz Endokrinologije 1997. god u Nišu, užu specijalizaciju iz Endokrinologije 2000. god u Beogradu. Doktorirala je 2004. god na Univerzitetu u Nišu. Karijeru na Medicinskom fakultetu u Nišu, započela je kao asistent 2000.god. U zvanje docenta birana je 2004 god, vanrednog profesora 2009.god, a redovni profesor na predmetu Pedijatrija postala je 2014 god. Bazični GCP kurs završila 2003.god, u Beogradu, obnovljen juna 2013.,od ACRP. Takođe obnovljen u january 2017. i 2020. (Brookwood International Academy). Prof Šaranac prošla je stručni razvojni put od lekara opšte prakse u Službi za zdravstvenu zaštitu dece i omladine u Bujanovcu, preko specijalizacije na Klinici za dečje interne bolesti u Nišu do uže specijalizacije u Beogradu na Institutu za endokrinologiju, dijabetes i bolesti metabolizma i na Univerzitetzskoj dečijoj klinici u Beogradu. Raspolaže darom izuzetnog predavača i pedagoga koji ume da inspiriše studente da zavole Pedijatriju. Vlada aktivnim znanjem engleskog i francuskog jezika, govori makedonski i ograničeno grčki i albanski jezik.           
Posebne oblasti Endokrinologije u kojima je prof Šaranac dala svoj najveći doprinos su oboljenja štitaste žlezde, dijabetes, poremećaji rasta, gojaznost i retke bolesti. njena monografija "Oboljenja štitaste žlezde u dečjem uzrastu" nagrađena je za naučni doprinos iz oblasti Medicinskih nauka od strane Ministarstva za nauku I tehnološki razvoj Republike Srbije. Prof Šaranac je čest predavač po pozivu na mnogim domaćim i inostranim naučnim i stručnim skupovima i objavila je više od 180 naučnih radova iz svoje oblasti u domaćim i prestižnim međunarodnim časopisima. Izdvajaju se autorske publikacije u Hormone Research in Paediatrics. Prof Ljiljana Šaranac po svojim naučnim i stručnim dostignućima spada u elitu koju čini samo 2% svetskih naučnika. Citiranost njenih autorskih radova je visoka I iznosi 582, h-index je 12. U tri mandata bila je glavni  i odgovorni urednik časopisa Univerziteta u Nišu , "Facta Universitatis Series Medicine and Biology". Član je uređivačkog odbora više međunarodnih časopisa (  Associate Editor časopisa  International Journal of Pediatrics and Child Health,
  Editorial Board Member of Austin Journal of Endocrinology and Metabolism)
Recenzent je uglednih svetskih časopisa:    
      EJE (European Journal of Endocrinology)
     JPEM (Journal of Paediatric Endocrinology and Metabolism),
     AJPP (African Journal of Pharmacy and Pharmacology )
     Balkan Journal of Medical Genetics
     Paediatrics Today
     Srpski Arhiv celokupnog lekarstva
Član je brojnih međunarodnih asocijacija uključujući European Society for Pediatric Endocrinology (ESPE), European Society of Endocrinology (ESE), European Association for the Study of Diabetes (EASD), GH&IGF Research Society (doživotni član) i European Thyroid Association (ETA). Potpredsednik je Udruženja za preventivnu pedijatriju Srbije i njegov član od osnivanja. Učesnik EUThyroid Project: Towards the elimination of iodine deficiency and preventable thyroid-related diseases in Europe" Henry Völzke (Coordinator) (2017-2022), Mandates: Horizon 2020 – EU Research and Innovation Programme.
Glavni istraživač u Projektu br 37 Medicinskog fakulteta u Nišu: "Uticaj unosa oligoelemenata iizloženosti endokrinim ometačima na tiroidnu disfunkciju dece i adolescenata"(2017-2019). Istraživač u projektu 14: "Analiza kardiovascularnog fenotipa gojazne dece" (2017-2019)
Glavni istraživač  KIGS, IOS Studija, I još 5 kliničkih studija of II, III i IV Faze o efikasnosti bezbednosti novih insulinskih analoga i dugodelujućih formulacija hormona rasta (2006-2018).
Team Leader u implementaciji Lean Six Sigma Projekta "Poboljšanje zbrinjavanja novorđenčadi u Kliničkom centru u Nišu" za vreme funkcije direktora Dečje klinike u Nišu (2011-2013)
Najznačajnije reference:
1) Till Ittermann, Diana Albrecht, Petra Arohonka, …, Ljiljana Saranac, …, Vaclav Zamrazil, Michael Zimmermann, Iris Erlund, Henry Völzke. Standardized Map of Iodine Status in Europe. Thyroid 2020; 30(9):1346-1354. IF: 6.568 (M21) Multicentric study from EU Thyroid Project, mandates Horizon 2020 – EU Research and Innovation Programme, citiran već 33 puta
2) Šaranac L. How could we prevent Type 1 diabetes? (Review Article in Serbian). Journal of the Association of Preventive Paediatrics of Serbia 2019; 5 (1-2): 15-19
3) Milenović A, Šaranac L, Toli V, Ilić D, Đurić Z. Secondary adrenal insufficiency mimicking recurrent abdominal pain in a prepubertal girl. Facta Univ Ser Med Biol 2019, Vol. 21(3):101-106, M52
DOI: https://doi.org/10.22190/FUMB191223016M
4) Saranac L. The unbearable lightness of prescribing growth hormone. (Opinion Article).  Facta Univ Ser Med Biol  2018; Vol. 20 (2): 35-39 https://doi.org/10.22190/FUMB190119001S
5) Miljkovic M, Saranac L, Basic J, Ilic M et al. Evaluation of ghrelin and leptin levels in obese, lean and undernourished children. Vojnosanit Pregl  2017; 74 (10), 963-969 https://doi.org/10.2298/VSP151215151M
6) Saranac L, Gucev Z. The ghrelin system; beyond the role in energy homeostasis (Invited Article). Facta Univ Ser Med Biol  2016; Vol 18 (2): 31-38  DOI: 10.22190/FUMB170129002S
7) Saranac L, Djuric Z, Stojsic Z, Milenovic A, Lazarevic D. Severe growth failure in a prepubertal boy: what is behind the scene? Austin J Endocrinol Diabetes 2016; 3:1046-1047. www.austinpublishinggroup.com
8) Saranac L, Gucev Z.  New insights into Septo-Optic Dysplasia. Prilozi. Sec Med Sci 2014; XXXV 1: 123-127 https://www.ncbi.nlm.nih.gov/pubmed/24802313. Citiran 20 puta
9) Saranac L, Bjelakovic B, Djordjevic D, Novak M, Stankovic T. Hypopituitarismus ocurring in neonatal sepsis. J Pediatr Endocrinol  Metab  2012; 25:847-8. doi: 10.1515/jpem-2012-0172. Prvi rad koji prijavljuje neželjani efekat Dopamina u neonatalnom uzrastu.
10) Saranac L, Zivanovic S, Bjelakovic B, Stamenkovic H, Novak M, Kamenov B. Why is the thyroid so prone to autoimmune disease? (Review). Horm Res Paediatr 2011; 75: 157-165, M22 IF: 1.571  doi: 10.1159/000324442. Citiran 119 puta, od toga 57 citata na SCI listi
11) Saranac L, Živanović S, Radovanović Z, Kostić G et al. Hyperprolactinaemia different clinical expression in childhood. Horm Res Pediatr 2010; 73: 187-192, M23 IF: 2.044 doi: 10.1159/000284360, citiran 33 puta
12) Saranac L, Samardžic M. Diabetes mellitus in childhood; facts and controversies. (Review)  Paediatrics Today 2011; 7(1): 10-17
13) Saranac L, Bjelakovic B, Stamenkovic H, Kamenov B.  Orexitropic signaling proteins in obese children. The Scientific World  Journal 2007; 7: 1263-1271
Invited  Lectures
1) Saranac Ljiljana. Growth hormone deficiency; Diagnostic pitfalls and treatment outcomes. Scientific Regional Meeting on Rare Diseases North Macedonia. Struga 7-9th June, 2019
2) Saranac Ljiljana. Microprolactinoma in Childhood and Adolescence: a Rare or Underestimated Disease. Rare diseases in South -Eastern Europe, Skopje Fifth Meeting, 12.Nov.2016
3)Saranac Ljiljana.  Growth Hormone deficiency in some rare diseases. Rare disease in South-Eastern Europe, Skopje Second Meeting,15-16 Nov 2013.
 4)Saranac Ljiljana. Septo-Optic Dysplasia. Rare Diseases in South-Eastern Europe, First Meeting, Skopje, 15-17 Nov 2012.
5)Saranac Ljiljana. Microprolactinoma – the unusual case of GH deficiency. International Norditropin Symposium. Norditropin and options for better management of children GH deficiency. Invited lecture Rome 2007, Oct 26-28
Book Chapters
1) Saranac L, Stamenkovic H, Stankovic T, Zivanovic S, Djuric Z. Growth in Children with Thyroid Dysfunction. In Potlukova E Ed. Current Topics in Hypothyroidism  with Focus on Development.Rijeka: InTech 2013: 119-134, available from: http://www.intechopen.com/articles/show/title/growth-in-children-with-thyroid-dysfunction.
2) Saranac L, Stamenkovic H. Different Faces of Chronic Autoimmune Thyroiditis in Childhood in Adolescence. In Springer D Ed. A New Look at Hypothyroidism. Rijeka: InTech 2012; 125-132, available from: http://www.intechopen.com/articles/show/title/different-faces-of-chronic-autoimmune-thyroiditis-in-childhood-and-adolescence
Editorials
1) Šaranac L. Two centuries after discovery of Selenium, still between use and misuse in clinical practice. Editorial. Facta Univ Ser Med Biol 2020; Vol. 22, No 2, pp.i-iv http://doi.org/10.22190/FUMB210210001S, M52
2) Šaranac L. Back to the normalcy; is it possible after the latest corona virus disease, COVID-19 attack. Editorial. Facta Univ Ser Med Biol 2020;Vol. 22, No 1, pp. iiv http://doi.org/10.22190/FUMB200727005S M52
3) Šaranac L. How to reject dogmas and embrace real science. Facta Univ Ser: Med Biol Vol. 21, No 2, 2019, pp. i-ii
4) Šaranac L DOES GUT MICROBIOME HOLD PROMISE OF LONGEVITY? Editorial. FACTA UNIVERSITATIS Series: Medicine and Biology. Vol. 21, No 3, 2019, pp. i-ii
5) Šaranac L. WHAT IS YOUR REAL NATURE:  THE HEDGEHOG OR THE FOX. FACTA UNIVERSITATIS Series: Medicine and Biology Vol. 20, No 1, 2018, pp. i-i
6) Šaranac L. CHILDHOOD INTERVENTION AGAINST VIOLENCE AS AN EARLY PREVENTION TOOL. FACTA UNIVERSITATIS Series: Medicine and Biology Vol. 19, No 1, 2017, pp. i-i
7) Šaranac L. HIGHLIGHTS FROM THE 19th EUROPEAN CONGRESSOF ENDOCRINOLOGY (ECE) 2017, Lisbon, 20th-23rd May. FACTA UNIVERSITATIS. Series: Medicine and Biology Vol. 19, No 1, 2017, pp. 45-45, DOI: 10.22190/FUMB170825010S
8) Šaranac L. WARNING: A MAJOR GLAND IS IN PERIL. FACTA UNIVERSITATIS Series: Medicine and Biology Vol. 19, No 2, 2017, pp. i-i
9) Šaranac L. Editorial FACTA UNIVERSITATIS Series: Medicine and Biology Vol. 18, No 1, 2016, pp. i-i
10) Šaranac L. Editorial FACTA UNIVERSITATIS Series: Medicine and Biology Vol. 17, No 2, 2015, pp. i-i